Day 4: How I Clean My Dishes Without Phosphates
It recently came to my attention that many people are getting frustrated with their commercial automatic dishwashing detergents which used to leave dishes sparkly clean and now they are not. I even read that many of these consumers were having their dishwashers checked to see if that was the problem.
But, what really happened is recent legislation in several states required manufacturers to stop using phosphates due to the impact on our water supply and aquatic life.
NPR wrote an article about this called, "Dishes still dirty? Blame phosphate-free detergent."
To read this article, you would think there are no better solutions for clean dishes than phosphates.
This viewpoint really surprised me!
I have been using phosphate free detergent since 1991! That's when Shaklee introduced it's Basic D: Phosphate-free and Patented Dish Powder: Basic-D® doesn't require pre-rinsing. It cleans without chlorine or phosphates. It is citrate-based; its natural enzymes clean completely in hard water.
I have clean dishes!
I think the real problem here is these companies had to quickly make a shift in their formulas and haven't quite figured it out. And maybe because Shaklee did figure it out and put a patent on it!!!
And that, my friends, is what I use and have used since I learned about Shaklee.
So, here are some reasons for you to CHANGE BRANDS:
It works!
No harmful chemicals!
More Economical!
Earth Friendly!
Let's start with effectiveness. This stuff works!
I took some pictures of my dirty dishes in the dishwasher. I am showing you that I didn't rinse them first. (Do you still pre-rinse?)
Same bowl, different perspective…
Isn't it clean and sparkly?
Shaklee says it is Safe, Powerful, and Green:
SAFE
✔ No chlorine bleach
✔ Fragrance free
✔ No toxic fumes
✔ No phosphates
POWERFUL
✔ Superconcentrated — cleans 48 loads
✔ Enzyme-activated formula —removes tough stains
✔ No prerinsing needed
✔ Dish Wash Concentrate is 85% more effective than Ecover® Dishwashing
Liquid, 17% more effective than
Palmolive, 72% more effective than
Method® and 98% more effective
than Seventh Generation® Dishwashing
Liquid on grease-cutting.*
GREEN
✔ Naturally derived — enzyme and mineral-based ingredients
✔ Biodegradable surfactants
✔ No phosphates — patented formula
✔ No dyes
✔ Safe for septic tanks
It's more economical!  (This is my favorite reason.)
I've heard so many people say they don't use Shaklee because it is so expensive.  But in fact, it is much less expensive than most brands because it is super concentrated, so you use less.
You only use 2 teaspoons.
Never fill the dishwashing compartments again!
That's all you use.  Think about all the money you save, all the packaging that is reduced, and how the water supply is not polluted.  Plus,  imagine…  no toxic residue left on your dishes.
Isn't it time you changed brands?
Click here to visit my Get Clean Store.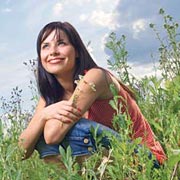 For the Shaklee Family, every day is Earth Day. But this is a great time of year to tell our environmental story, and to teach how easy – and thrifty – it can be to make a difference for yourself, for your family, and for the planet. One healthier home at a time.
Consider this: one family deciding to convert to our non-toxic biodegradable household cleaners keeps the equivalent of 5,000 bottles of conventional "ready-to-use" glass cleaner out of landfills. What would it mean if 50,000 families did the same? A great big thanks from the planet, and from people all over the world who share this wonderful home we call Earth.
It's a great time to tell any of your friends that as Shaklee Members, they also will get …
15% discount (off retail prices) on product purchases
Special promotions, offers and discounts
Unconditional money-back guarantee
Access to MyShaklee.com, Shaklee's center for health and wellness news and information from Shaklee's Health Sciences Team, and product experts
Still not convinced?  Sign up for my newsletter and get a FREE Shaklee Basic H2 sample.


Tags: Detergent, Dishwasher, Phosphate