Shaklee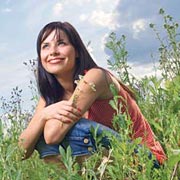 For the Shaklee Family, every day is Earth Day. But this is a great time of year to tell our environmental story, and to teach how easy – and thrifty – it can be to make a difference for yourself, for your family, and for the planet. One healthier home at a time.
Consider this: one family deciding to convert to our non-toxic biodegradable household cleaners keeps the equivalent of 5,000 bottles of conventional "ready-to-use" glass cleaner out of landfills. What would it mean if 50,000 families did the same? A great big thanks from the planet, and from people all over the world who share this wonderful home we call Earth.
Need more information about getting a Shaklee Membership?
Click here and ask me!
Current Product Promotions
Buy Shaklee Vitalizer™ at Get a FREE Membership!
Get a free Shaklee Membership (a $19.95 value) and additional 15% savings on future purchases when you purchase Shaklee Vitalizer™. Vitalizer provides the best nutritional science in one convenient daily serving.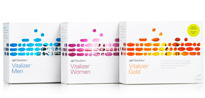 Learn More About Vitalizer. Click here.
Join Now Click here.
Become a Shaklee Member and get a 15% discount on all products, all the time! Plus, as a Shaklee Member, you can receive special promotions, offers, and discounts for even more savings. Don't forget, you also have an unconditional money-back guarantee and you'll have exclusive access to our Shaklee Member Center where you can find extensive health and wellness information reviewed by the expert Shaklee Health Sciences team.
Already a member? Click here.
Not a Member? Click here to join.
When you put qualifying products on AutoShip, you not only save 15% for being a Shaklee Member, but you also save an additional 10%!
Plus, when you maintain select AutoShip offers (like the Rx for a Healthier LifeTM pack offer, you can earn an online coupon for the Shaklee product of your choice for only $10.00!** The $10 product could even be ANOTHER VIVIX, which has a $100.00 SRP value!
Need some help with adding up the savings? Just ask. I'm happy to tell you about AutoShip savings!